rethink e-bike – sustainability without compromise
Master everyday life carefree, no matter whether you are travelling in the city or planning a longer route across the country – a rethink® e-bike is your faithful companion and, thanks to its powerful motor and long range, will take you through the urban jungle for miles on end, as well as over mountains or simply to kindergarten – easily and naturally. And with a good feeling.
about us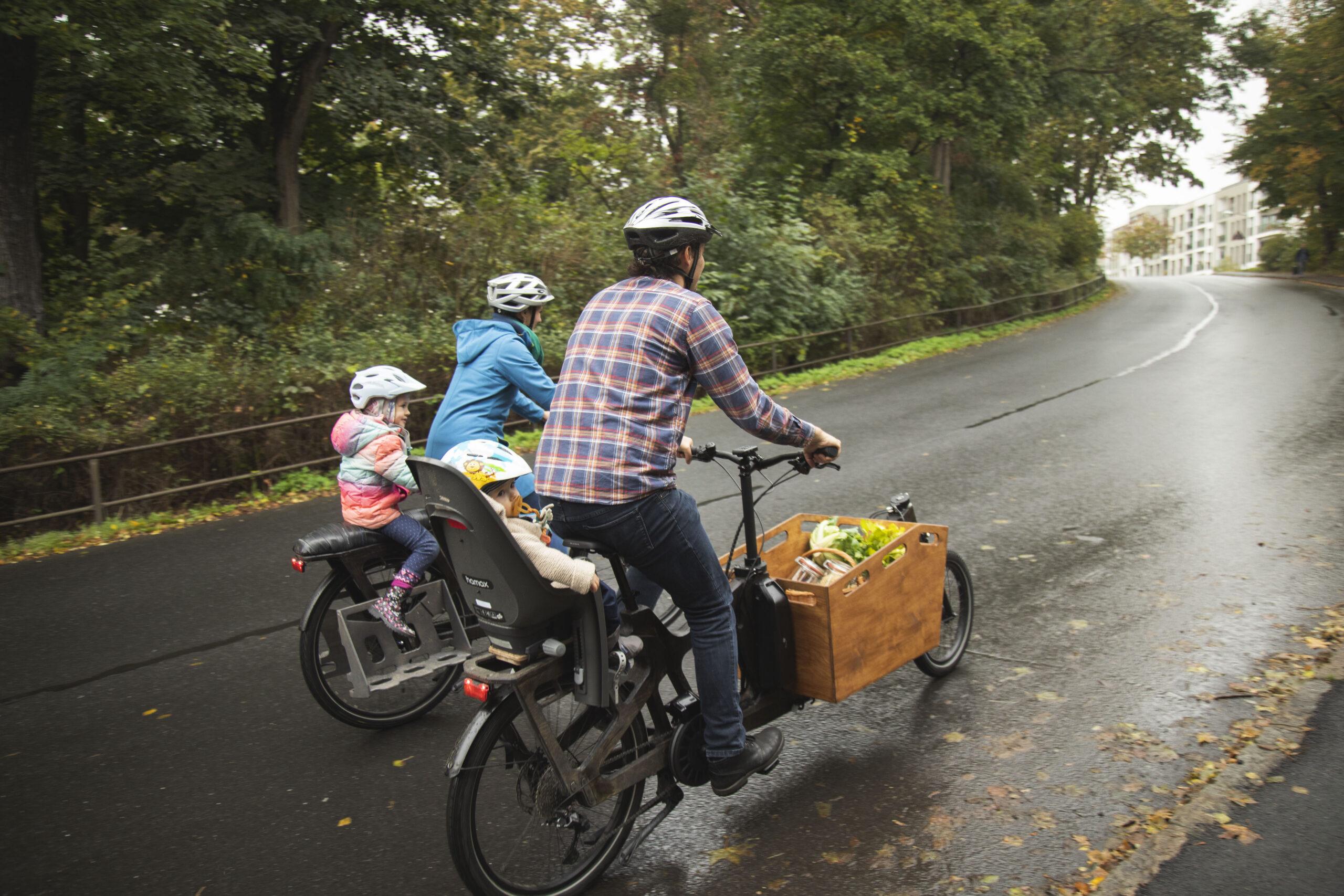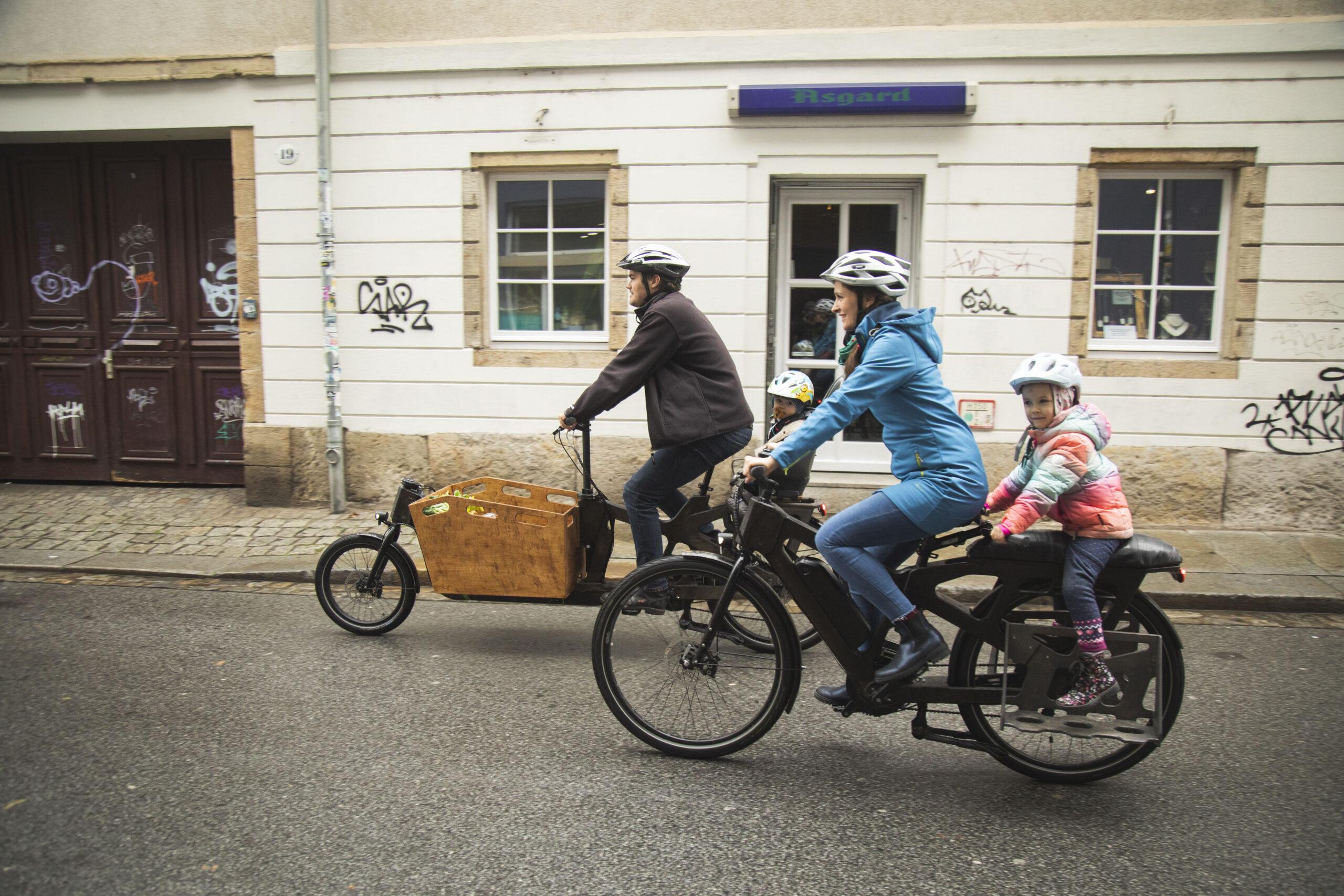 rethink® Truck
01
Rethink Truck – the only SUV you'll need
.
Who says an SUV needs to be a car? With the Truck, you sit at an elevated position and have an everyday vehicle for going to the suburb or even up the country. Whether you're a tradesman or just want to move about your family, you will experience absolute freedom of mobility.
You can carry up to 2 children or 2 crates of bottles plus other groceries easily and just as quickly as by car. Apart from the good time you'll have, you basically gain time on short distances. We have even heard of our Truck as the faster option for distances over 15 km, as the annoying search for a parking space is no longer necessary.
The truck is also a dream come true on weekends or for holidays with a child plus luggage or simply as a pack donkey for your things on up to 150 km range on the flat. Even with 1000 metres of ascent and an average of 70% assistance, experience shows that you can manage 50 km up the mountain with the Truck.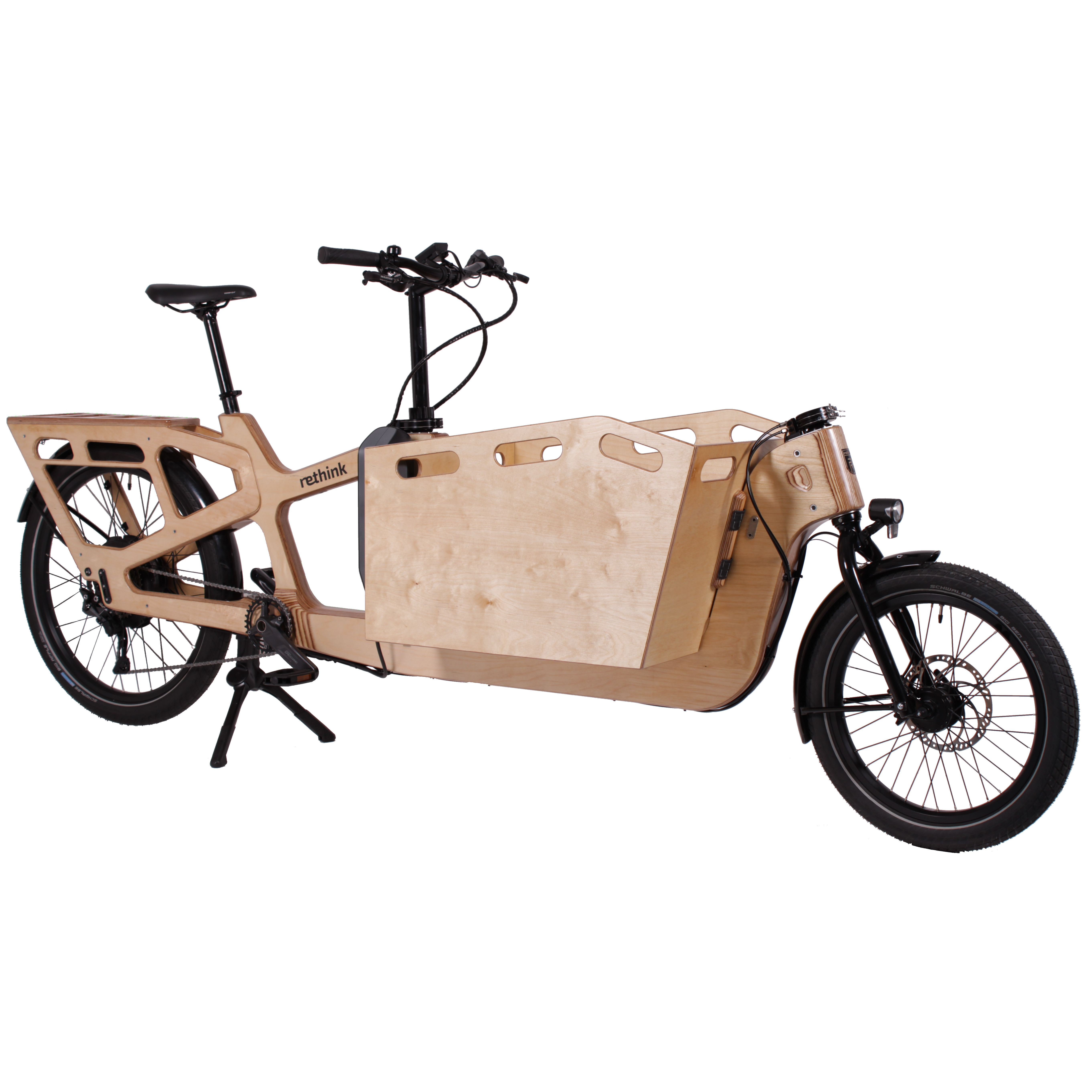 rethink® TruckTruck
02
Rethink Truck Truck – the family van or transporter for everyday life
.
What has long been a feature of Copenhagen's cityscape, most Germans already recognise as well. With the Truck Truck, you can transport
anything you cannot carry yourself without the help of a second person or a car. Whether on the platform or with a box – just put it in (4 beer crates – 2 side by side and 2 on top of each other). Further, we think that the carrier space should not be wasted. Maybe you want to secure your tools or fresh shopping in front of your children?
No matter what kind of ride: for a short distance of 5 km (in some cities also up to 10 km and at certain times of the day even up to 15 km), you usually win against the car in city traffic.
Of course, the truck does not have the handling characteristics of a touring bike. However, due to the natural suspension of the material, it is very comfortable to ride, even on longer trips and has a range similar to that of the Truck.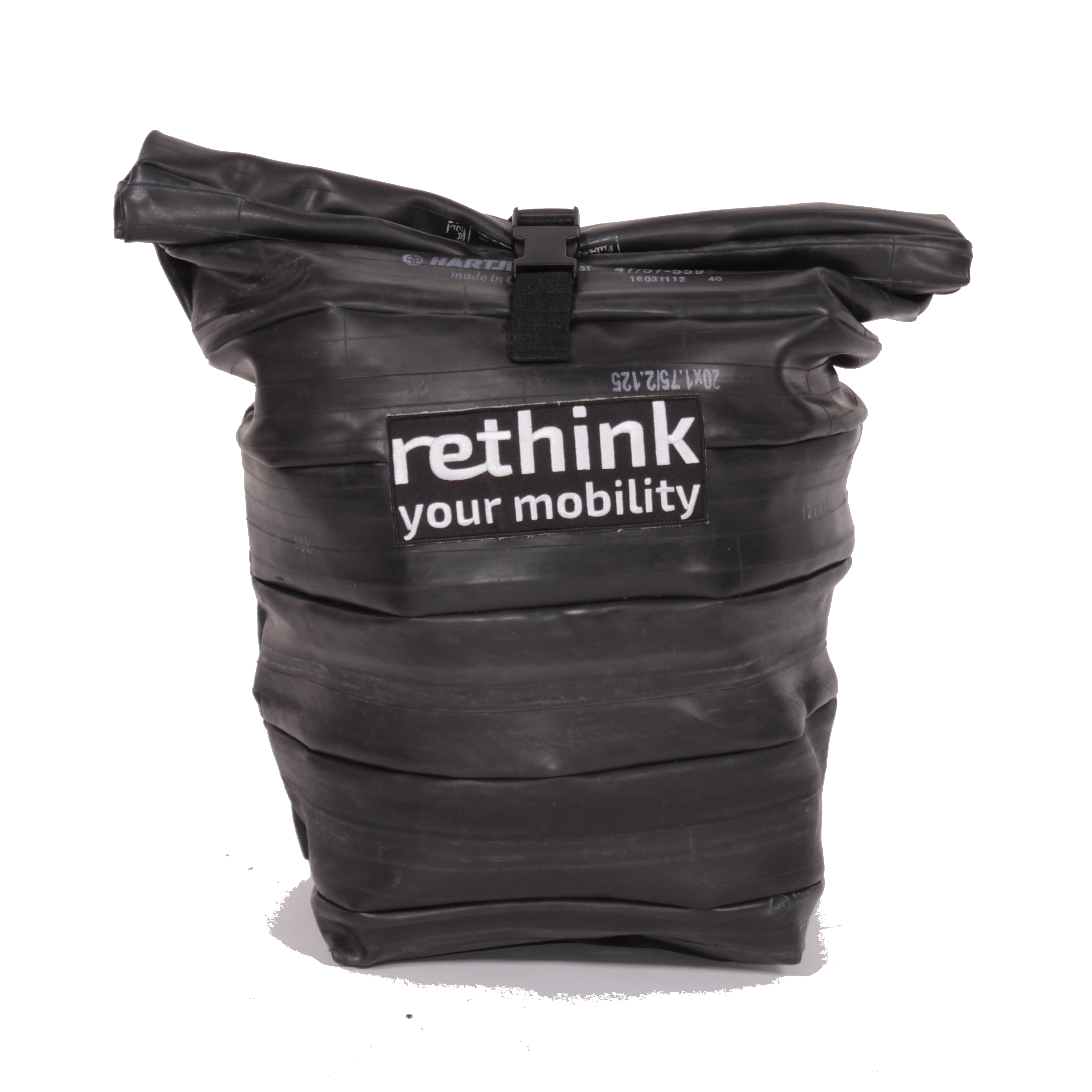 rethink® cycling bag
03
rethink® cycling bag – rubber not rubbish. Upcycling bicycling bag made from reused inner tubes
This bag makes expendable parts into eyecatchers. Old inner tuber are manufactured by charity organisations into water-resistant, sustainable and socially responsible bicycle bags.
rethink® - your life, your bike Sounds like a huge promise? Definitely, but we'll prove it to you!
Sustainability for us is not only about choosing the most sustainable components and materials, all the while keeping the QC up to high standards, but applying these same standards to our manufacturing as well. Thus, we can guarantee long lasting satisfaction with our bikes.
We exclusively make use of high quality and low wear components, meaning that your rethink® bike will rarely see the shop.
As far as possible, we source our components in Europe. We value short logistics route and sustainable, high quality solutions.
We especially keep in mind social criteria when sourcing our components.
Assembly of our bikes is done in house, in the periphery of Dresden.
buy now